Michael London

President & Chief Executive Officer
Mr. London is a recognized thought-leader in the education sector with more than 20 years of professional accomplishments and innovations. He founded Examity in April of 2013 and now serves as its president and CEO.  Most recently, he was the founding CEO of Bloomberg Institute, an education venture backed by Bloomberg Ventures. During that time, he created and grew the BAT to more than 800 universities in 75 countries, making it one of the largest standardized tests worldwide. Prior to the Bloomberg Institute, Mr. London was Vice President, Corporate Strategy for Kaplan. He was also co-founder and CEO of College Coach and Tuition Advisory Services, both acquired by Bright Horizons Family Solutions (NYSE "BFAM") in 2006. Mr. London received a B.S. degree with honors from Babson College and an M.B.A. degree in Management from Boston University's Questrom School of Business.
Shailu Tipparaju



CTO
Shailu Tipparaju, ensures the technology strategy and operations properly serve the core business objective to build a best-in-class test integrity solution with an intuitive user experience. With a proven expertise in building ed-tech solutions, Shailu provides leadership for the company within technology, solution development and all strategic areas. Prior to Examity®, Shailu was the co-founder and CTO of EdAssist, an ed-tech solution that facilitates education and training processes.  The company was acquired by Bright Horizons Family Solutions in 2011.  Earlier in his career, he was the director of enterprise education solutions at Xerox where he had the unique distinction of being recognized as the top performing employee worldwide.
Randy Grosberg



Vice President, Sales
Randy Grosberg joined Examity® as its vice president sales. He oversees all new client acquisition activities across multiple channels worldwide.  Randy is an accomplished senior leader with an exceptional track record in business development, customer service and operations.  For more than 10 years, he has focused exclusively on ed-tech working closely with Universities and Fortune 500 companies.  Prior to Examity®, Mr. Grosberg was a top performer at Brainshark, College Coach and Tuition Advisory Services. He also co-founded CSN, an innovative student loan company.  Earlier in his career, he was a Vice President at Fleet Bank where he was responsible for the telephone sales and small business divisions.
Tobey Choate


Vice President, Corporate Strategy and Administration

As Vice President of Corporate Strategy and Administration, Tobey Choate assists with the scaling of Examity to help handle their explosive revenue growth. He is experienced in cost-efficiently building out the people, process, and technology capabilities to support SaaS-based service companies to include Customer Portfolios, a digital marketing SaaS company, recently named a 2015 Pacesetter by the Boston Business Journal in their annual list of the fastest-growing private companies in Massachusetts. Prior, Mr. Choate was Vice President of Corporate Technologies responsible launching and building a business intelligence services business.  For a significant portion of his career, Tobey was Vice President and Managing Director at Arthur D. Little, an international management consulting firm.  He was manager of a $40 million consulting business that provided strategic and operational counsel to growth industries.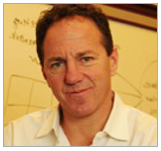 John Katzman



Advisor
John Katzman currently serves as an advisor to Examity®.  He is the founder and CEO of The Noodle Companies, an education startup whose eponymous search engine helps students and parents find educational resources and schools. Prior to Noodle, Katzman founded 2U (originally 2tor), and served as its CEO and Chairman until 2012.  2U works with research universities to create high-quality online degree programs.  Mr. Katzman also founded The Princeton Review, and served as its CEO and Chairman until 2007.  Mr. Katzman is the co-author of five books and many articles. He serves on the Boards of Directors for several non-profits, including the National Association of Independent Schools, the Alliance for Public Charter Schools, and the Woodrow Wilson Foundation.  He has helped launch several start-ups, mostly in the area of education technology, and has invested in many others.
Jason Gonzalez



Advisor
Jason Gonzalez has achieved the preeminent credential in the field of privacy (CIPP/US).  As a partner at Nixon Peobody, Mr. Gonzalez is Practice Group Leader, Data Privacy and Cybersecurity.  He represents a diverse client base in federal and state commercial litigation and counsels clients regarding data security and privacy.  He uses his experience as a former federal prosecutor and as a managing director of a digital risk management and computer forensics firm to help clients assess and improve their compliance with data privacy laws.
Stephen H. Kramer



Advisor
Stephen H. Kramer is the President of Bright Horizons Family Solutions®, the leading provider of employer-sponsored child care; back-up care for dependents of all ages; educational advising for adult learners and college-bound children; and wellbeing consulting.  In his role, Mr. Kramer leads Bright Horizons global growth strategy including oversight of current and prospective client partnerships in the US and internationally.  In addition, he manages the operations of Bright Horizons' emerging services including Back Up Care Advantage (BUCA), EdAssist, College Coach and International (UK, Ireland, Netherlands and India).  Finally, he oversees critical corporate functions including marketing, information technology, and corporate development.  After joining Bright Horizons in 2006 through the acquisition of College Coach®, a company Kramer co-founded, he served as Managing Director, Europe based in the UK through 2009. Following his tenure as Managing Director, he served as Senior Vice President, Strategic Growth & Global Operations for four years and Chief Development Officer for an additional two years.
Kurt Grabner


Senior Director, Operations

As Senior Director, Operations, Mr. Grabner is responsible for delivering industry leading service and support to all clients. Kurt has more than 15 years of operational leadership experience and has achieved great success building customer driven support organizations.  He invests in people, processes, and technology to cultivate high functioning teams focused on client success.  Prior to joining Examity®, Kurt was Director of Operations for a white label technology company servicing IT, Cloud, and Internet of Things (IoT) for fortune 500 clients.  During his tenure, he expanded the corporate support model to increase the adoption of new technology and enabled corporate migrations to cloud services.  Kurt also invested in employee education, co-op programs, and technology certification.  Because of this transformation, the company was awarded Microsoft Gold Cloud Productivity Partner status.
Jillian Wiseman



Senior Director, Business Development
Jillian brings more than 15 years of technology sales experience to the Examity team and serves as Director of Business Development. She is responsible for engaging potential clients and sharing Examity's message and benefits. Her background of selling servers and storage to businesses and Universities and most recently recruiting sales within the software sector makes her an exceptional fit for institutions looking to enhance their technology positions. A top performer in prior roles, she has always focused on building and maintaining relationships with an uncompromising dedication to customer service. Jillian is a graduate of the John M. Olin School of Business at Washington University in St. Louis.
Abhi Chapalamadugu

Head of India Operations
As Senior Manager, India Operations at Examity®, Abhi works closely with the senior team to ensure Examity® operations align with the best interests of all clients. Abi is responsible to ensure high levels of transparency and integrity across the company's global offices. Prior to joining Examity®, Abhi worked globally for technology giants Microsoft and Infosys across a range of industries. He is passionate about bringing business and technology together to make a difference in everyday life. Abhi is a graduate of F.W. Olin Graduate School of Business at Babson College.
Ryan Leer

Director, Business Development
As Director, Business Development, Mr. Leer leverages his 15+ years of working in the educational sales space to develop and enhance Examity® client relationships.  Based in Austin, TX, Ryan covers the majority of clients in the southern US, including Texas, Florida, and Georgia.  Ryan previously worked as the Global Head of Sales at the educational arm of Bloomberg, LP,  where he worked with universities and financial institutions to provide entry level financial candidates better access to career opportunities.  He has a passion for education and enjoys building new relationships that become mutually beneficial and foster success. 
Steve Winicki



Director, Business Development
Steve Winicki, Director, Business Development, brings over 10 years of selling experience in the assessment industry to Examity. Steve's is responsible for cultivating relationships with potential clients in the corporate and certification space. His background in selling assessment solutions to global customers is an ideal fit. Previously, Steve spent over 8 years in sales and marketing roles at Prometric Inc. Prior to that, he spent 4 years selling financial services solutions to individuals and business at Waddell & Reed. Steve's success can be attributed to his customer-centric approach to solving customers' business problems while meeting the needs of multiple sets of stakeholders.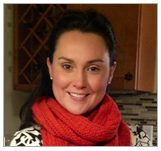 Nina O'Brien



Key Account Manager
Nina O'Brien is a business professional with years of experience in account management and brand building. Ms. O'Brien joined Examity in 2013.  She has proven herself a leader in building and sustaining relationships. She also plays a large role in on-boarding new clients and ensures all parties involved receive the proper training and support necessary for a successful launch. Since graduating from Simmons College, Ms. O'Brien has worked in a range of industries including television, education, healthcare and technology.
Vanessa McCarthy

Strategic Account Manager
Vanessa McCarthy has nearly 10 years of experience as a client facing resource for enterprise level customers. Her strengths include developing trusted relationships, delivering consultative account management and driving business strategy. Her background has been predominantly in Information & Education Technology as well as Computer and Network Security.  Recognized as a top performer at Veracode, she assisted customers to elevate the security of their cloud-based solutions. Prior, she managed relationships at CIO Executive Council.  She is a strong collaborator who is always focused on delivering business results. Vanessa is a graduate of Bentley University in Waltham, Massachusetts.
Matt Keough



Key Account Manager
A Key Account Manager at Examity®, Matthew Keough is a former journalist who reported on Boston's vast and diverse institutional culture for the better part of a decade. Mr. Keough delivered education-based headlines to both local and national audiences during his time as a reporter for Herald Media, a writer at Fox 25 and as an associate producer at Fox News Channel in New York City. At Examity, Matt is able to utilize his unique background and insight to ensure clients receive a comprehensive service that addresses the myriad of nuances in the vast and ever-growing world of online education and instruction. Keough is a graduate of Emerson College, class of 2004.
Allison Berger

Senior Marketing & Operations Manager
Allison Berger is the Senior Marketing and Operations Manager for Examity. Allison comes to Examity with over 18 years of marketing experience.  Prior to joining, Ms. Berger was the Marketing Production Manager at Bright Horizons Family Solutions. Ms. Berger worked with the corporate marketing team to ensure all projects coming into the department flowed smoothly through the appropriate channels. As the Sr. Marketing Manager, Ms.  Berger will use her strengths in managing multiple projects and her keen eye for detail to assure there is awareness of the Examity brand.  In addition, Ms. Berger will manage the logistics of all conferences and sponsorships that Examity participates in. Allison holds a Bachelor of Science degree in business, marketing concentration from the University of Hartford. Allison is also actively involved as a member of the Sharon, MA Parent Teacher Organization and is serves volunteers time to Cradles to Crayons and the Sharon Stars.
Cheryl Esselen

Senior Account Manager
As a Senior Account Manager, Cheryl, has more than 5 years of experience working directly with some of the country's leading colleges and universities. Formally a Relationship Manager and Marketing Coordinator for a large tuition payment plan provider, Cheryl is familiar with the needs of the higher education client base. In her dual roles, Cheryl managed the day-to-day needs of the client, along with promoting the growth of the product line. With this knowledge, Ms. Esselen is able to foresee the needs of the Examity® client base in order to successfully provide the best experience possible.
Evan Winter

Account Manager
Evan is a graduate of Tufts University with a degree in Anthropology. Prior to joining Examity®, Evan worked for Medford High School where he helped develop a new learning program designed to give students exposure to more personal and community based issues. His involvement enabled Medford High School to develop the Center for Citizenship and Social Responsibility. The Center has since grown twofold and now houses several educational programs. At Examity®, Evan will spend time as an Account Manager. In that role he will focus on customer service and quality control.
Brooke Poulin

Account Manager
Brooke is from Nashua, New Hampshire and is a recent graduate of The University of New Hampshire where she studied Marketing. Her previous marketing experience includes marketing for local events and social media campaigns. As an Account Manager at Examity®, Brooke helps with day-to-day needs of clients, including customer service. Brooke hopes to create a positive and successful experience for all clients using Examity®.
Donna Sommers

Technical Success Manager
Donna is a senior technical account manager with over 20 years in high tech working for startups and more established companies including Netezza, IBM, and Fidelity Investments. She has the rare combination of great technical skills and customer relationship skills in the same package. Passionate about education and expanding opportunities for others. Donna's primary focus is onboarding clients to our Examity SaaS solution easily and efficiently.  She holds an MBA/Finance from Bentley University and a double major BA from Boston College and loves her Eagles.
Eric Ringstad

Senior Operations Specialist
Eric Ringstad is from Fairbanks, Alaska and attended Stonehill College where he studied Marketing and Communication and was captain of the tennis team. While at Stonehill, Eric sharpened his management skills by completing two competitive internships. At ConnectPay, he researched the company's online social media presence and helped the business development team meet its goals. While interning at Commonwealth Financial Group, he managed several different online databases and gained valuable experience working as a customer service representative. At Examity®, Eric is the Senior Operations Specialist. In this role, he focuses on the training and guiding of the team of part time auditors.
Socrates Gavriel

Senior Operations Specialist
Socrates is from Lowell, Massachusetts and attended Fitchburg State University from 2008-2012 graduating magna cum laude with a degree in English: Professional Writing. Socrates' prior experience includes hospitality and customer service as well as experience with event planning. At Examity®, he will spend time in customer service, quality control, and marketing. In addition, Socrates will be exploring his interests in the applications of new technology and social media as well as practical uses for each.
Colin Fogarty

Senior Operations Specialist
As a Senior Operation Specialist at Examity, Colin assists with the day to day procedures of the finance, operations and customer service departments.  He is a graduated from University of New Haven where he earned his MBA. Colin received his undergraduate degree in Sports Administration from the University of Connecticut. Prior to joining Examity, he worked in college athletics at UConn, American International College and the University of New Haven where he gained valuable experience in operations, finance, marketing, compliance and recruiting.
.
Leadership Development Program
Suhas Seerla

Network and Systems Administrator
Suhas Seerla is a graduate from Middlesex University, London, UK. He holds a Master's degree in Computer Network Management and worked as a Team lead at Examity® in India office. Suhas is a Cisco Certified Network Professional (CCNP) and prior to joining Examity®, he is experienced in Technical Support working with industries like Google and Genpact. Suhas is focused more into Operations as his area of interest and will also be exploring in Product development and Customer Support here at Examity®.
Kiara Serret

Marketing Specialist
Kiara Serret is from South Easton, MA and is a recent graduate from Assumption College where she studied International Business with a double minor in Management and Spanish. While at Assumption, she expanded her marketing skills by completing an internship with Senior Living Residences. As a marketing specialist, Kiara hopes to apply her skills to her work at Examity. She is looking forward to exploring her interest and learning more about account management and sales during the rotations that the program offers.
Chelsea Tan

Marketing Specialist
Chelsea Tan joined Examity in 2017 after graduating from the Isenberg School of Management at UMass Amherst with a degree in Finance and an IT Minor. Prior to Examity, her past experience at Accenture and CAIA Association have led her to roles in transformation consulting, chapter relations and finance. She is trilingual and can communicate in English, Malay and Chinese. With the LDP, Chelsea is excited to explore her interests in the application of new technology, cultivate meaningful relationships with clients, create and implement efficient business processes within the growing company.